Garlic is a powerhouse on the homestead. It is easy to grow, and has an excellent shelf life. Learn how to grow garlic in zone 9.
It has been years since we purchased garlic from the grocery store! Garlic is a crop that requires some serious patience, but once your system is in place, it is the most sustainable. Every year we plant one long bed of garlic, and practically do nothing with it for nine months. Once it is harvest time, we pull everything up, dry, cure, and store it to use all year. Garlic stores incredibly well with little effort. We do still like to make garlic powder for recipes that call for it, or just for convenience while cooking.
We use a large wicker basket to pile all of our garlic in and simply grab a bulb for the kitchen when needed. On top of the ease of growing and storing garlic, it has some serious Nutritional and medicinal properties that make it worthwhile to grow.
Why you should grow garlic
1. Garlic Nutritional Facts
Garlic has been used all throughout history to treat a variety of illnesses and improve overall health. Because garlic is generally consumed in small amounts, its main benefit comes from the compounds within the garlic rather than any significant Nutrional load. Each clove contains small amounts of:
Vitamin C
Zinc
Calcium
Iron
Potassium
Magnesium
Vitamin E
Vitamin K
Manganese
Garlic is a heavy lifter when it comes to health benefits.
2. Health Benefits of Garlic
Garlic is used both medicinally and culinarily for a reason and is used in almost an endless number of ways. It contains allicin, a compound that makes garlic so healthy. Garlic also has plenty of antibacterial, antioxidant, and anti-fungal properties. Garlic may help you fight off a variety of common ailments.
Reduces inflammation
Protects against oxidative stress
May reduce risk of cardiovascular disease
Antimicrobial
Healing tick bites, ringworm, and athlete's foot
Speeding up the common cold
Lowers high blood pressure
3. Garlic is one of the easiest plants you can grow
Garlic is one of the easiest plants you can grow and actually seems to thrive on a little neglect, especially towards the end of their growing season. Basically, you just plant the cloves in the soil, cover them with mulch and wait until they are ready for harvest. It is a little more complicated than that, but that's the gist of it!
4. Homegrown garlic is fresher and free of chemicals
Homegrown garlic is fresher and more flavorful than sub-standard, store-bought garlic, which is often grown in foreign countries and shipped to distributors in the U.S. That garlic may fumigated, bleached, and covered with chemicals to prevent sprouting before it lands in your neighborhood supermarket. Growing garlic ensures that it is organic and healthy for you and your family.
5. Growing garlic is cost effective
Planting and producing your own garlic costs almost nothing, once you are established. If you use a lot of garlic, it is absolutely worth growing it yourself! Every clove you plant produces a bulb. We haven't purchased garlic for over 7 years now because we keep our best cloves for planting for next year and eat the rest.
6. Garlic is Low Maintenance
Once you plant, and mulch your, garlic in the Fall there is hardly anything to do until the harvest the following summer. The biggest challenge after planting garlic is to make sure it stays weed free (or close to it!). Also, make sure that garlic gets approximately 1 inch of water a week. If you live in a rainy climate, or have an exceptionally wet year, you might not need to do anything. But most likely you, like us, will need to set up some form of irrigation in zone 9.
7. Minimal Pests and Diseases
In our garden, garlic has always been pest and disease-free. This is so refreshing especially during the busy summer months, while other crops require so much more maintenance. There ARE a handful of pests and diseases that do exist, but they're not very common in the home garden.
8. It stores for a long time
If you choose the right varieties for storage, you can keep it in a cool place in your house for MANY months.
We dry our garlic in our shop to prep it for long term storage. Then we store it in our long-term food pantry in crates for the winter months. It's so fun to use all year long!
9. You get a bonus crop of garlic scapes:
Garlic scapes are the long slender flower stems that grow from the top of hard-neck garlic. Up until recently, these stems were simply considered b-products of garlic farming.
Thankfully, garlic scapes are now sold at farmers' markets around the country, usually in late Spring. This is because farmers need to harvest the garlic scapes early, so that the plant can direct the energy towards growing the bulb, which will then be harvested in late summer.
Here are some of the recipes we like to use garlic scapes in:
What's the difference between soft-neck and hard-neck garlic?
Though there are some other notable differences between hard-neck and soft neck garlic, the main difference is shelf life.
Soft-neck garlic stores much longer than hard-neck garlic.
Even when properly cured, the cloves of more tender hard-neck varieties may begin to soften, sprout, rot, or otherwise spoil within 3 to 5 months post-harvest.
Whereas soft-neck garlic, when it is stored properly, has the potential to stay fresh, for twice as long, up to 9 months! When you go to the grocery store soft-neck garlic is what you will find because of its superior shelf life. This is the most important difference between the two varieties, but if you are curious about what other characteristics make up these two types of garlic be sure to check out our blog post on the difference between hard-neck and soft-neck garlic.
Most Common Varieties of garlic in zone 9
Hard-neck Garlic Varieties:
Music – a popular Porcelain garlic with large purple paper-covered cloves. Very cold-hardy, and does very well in Norther regions, but also adaptable to other climates. Known for excellent production, of extra-large scapes, and long shelf life potential. The flavor packs some heat, but is not overwhelming.

German White – another Porcelain garlic variety, also sometimes called Northern White or German Extra-Hardy. The bulbs usually produce 4 to 6 extra large easy-peeling cloves with a balanced garlic flavor. Known for its success and hardiness in exceptionally cold climates.

German Red – a Rocambole variety, known for its strong and spicy classic garlic flavor. Reliable producer of large purple-tinted bulbs with easy-to-peel cloves. Grows particularly well in colder regions of the country.

Spanish Roja– a Rocambole garlic. An old Northwest heirloom that is very popular amoung home gardeners and chefs. It carries a classic rich garlic flavor within its average 8-12 cloves per bulb. Beautiful purple streaked white skins. Not known to have an exceptionally long shelf life.

Red Russian – Like Spanish Roja, a red to purple-striped, impressively cold-hardy Rocambole type garlic. This garlic has extra pungent flavor, great storage quality, and averages 6-7 cloves per bulb. Very popular in the Pacific Northwest, as it can survive in locations with damp soils during winter (where others may be prone to rot).

Chesnok Red– Tolerates cold well, but adaptable to many climates. Offers 8-12 large, slender, bright red to pink cloves that are easy to peel. Prized for its mild, sweet garlic flavor and creamy texture when roasted. Stores for an average of 6 months after curing.
Soft-Neck Garlic Varieties:
California White (early and late) – a common "grocery store garlic", and arguably the most predominantly grown garlic variety in the country. Easy to grow, perfect for beginners, home gardens, or market gardens. Produces 10-16 cloves per head. Classic moderate garlic flavor. Well-adapted to warm climates but can grow well in colder regions as well. The Early variety is ready to harvest in Spring while the Late variety matures in summer.

Lorz Italian – An artichoke type with extra hot and spicy garlic flavor, popular with chefs and excellent for roasting. Prolific yields of robust, large, easy-to-peel cloves. Tolerates summer heat well, ideal for southern climates.

Inchelium Red – an artichoke-type soft-neck variety, and national taste test winner. It is cold-hardy enough to grow well in cold Northern climates as well. Known for its wonderful but mild garlic flavor, easy growing nature, and superior storage life.

Silver White – a popular, classic, easy-to-grow soft-neck variety, often found in grocery stores. Produces large cloves with exceptional storage qualities, up to 12 months. Grows well in cold climates, hot regions, and even humid coastal areas.

Silver Rose – A mild flavored and productive soft neck garlic, popular in the western and southern US. One of the longest storing varieties, akin to silver white. Produces 10 to 12 rose-colored cloves per head, and makes beautiful garlic braids.
How to Grow Garlic: Processing
There are many ways to process garlic once it is harvested. My favorite is by letting it cure and voila! You've got a shelf stable product (if it is a soft-neck variety). Outside of curing garlic and storing it as is, here are some other ideas that will preserve your next garlic harvest:
Make Garlic Powder
Freeze Dry Garlic
Pickle it!
Make freezer meals that contain garlic
How to grow garlic in zone 9
Learning to grow garlic to your home garden can be an amazing addition! In zone 9 we can grow it but must take some precautions because most types of garlic require long periods of cold weather to grow properly, but there are a few that grow very well in Zone 9 if you prepare properly.
Select your desired variety- It was mentioned above that soft-neck garlic is the best for growing in milder to warmer climates. There are even some garlics that grow very well in zone 9.
Vernalization-For garlic to grow its best, the seed garlic should be stored in cold temperatures for 5-8 weeks. It will encourage the garlic to grow stronger and produce larger bulbs. In Zone 9 the best time to sow garlic is Oct-Dec but can be sown any as late as February, so be sure to allow at least 5 weeks of cold storage before your expected planting time.
Choose a Location- Garlic prefers 6-8 hours of sun with a well-drained soil. Make sure to select an area that has not had onions or garlic grown in that bed within the last couple seasons to lower risk for disease and pests.
Prepare the soil-One of the best methods of soil prep for Garlic is to mix a large amount of compost into the soil a week before sowing. We use the double-dug bed method which ensures adequate drainage. Addition of a high-quality fertilizer with plenty of nitrogen will help the plant get a good early start. (NOTE: Around mid-summer it is time to stop adding nitrogen. Nitrogen is the primary nutrient in leaf growth and at the end of the growing time, it is time for garlic to focus on bulb growth and not leaf growth.)
Sow the Garlic-Separate each clove from the bulb. It is best to use the largest cloves. After separating and selecting the cloves to be sown, they should be planted in the soil blunt end down, pointed end up. Push the cloves in until the sharp end is just below the surface about 3-4" apart in rows that are separated by 10-12".
Lightly Mulch- Until the garlic has pushed through the surface, I prefer to lightly mulch the area. Then when the leaves are about 3-4 inches high, I add a heaver amount of mulch. Read about why we use alfalfa to mulch or beds.
Irrigation- Though garlic does not require an abundance of water, it does require some, especially in the beginning. Set up irrigation so that the plants can get regular water to prevent plant stress.
Wait!- Once you garlic is planted all you have left to do is wait. Garlic is an exceptionally long growing plant that requires 9 months to fully develop. We usually plant ours in October and don't harvest until around the 4th of July!
How to Grow Garlic: Harvesting
Depending on when it is planted, garlic is most frequently harvested in the late Summer or Fall. The easiest way to determine if garlic is ready to be harvested is whether or not the leaves are still green or yellow.
Once mature and ready for harvest, garlic leaves will start droop and become yellow at the tip.
Once the plants are 3-4 yellow leaves check clove development on one plant. If the growth is the size of rgular garlic… harvest the plants! When harvesting, DO NOT brush dirt off the bulb, that could harm the papery outside of the bulb. Simply shake off the loose dirt. Next get the long-awaited garlic ready for curing! Try to harvest on a warm (but not too hot) sunny dry day. If weather permits on harvest day, let the garlic sit outside for the day to start the drying and curing process (if not, just move to the next step).
How to Grow Garlic: Curing
Curing garlic is easy! Simply move the garlic to a cool, dry well-ventilated area (a basement, or garden shed work well). Place the garlic roots facing on drying racks. Ventilation is key here. If you can get a surface that has airflow around the garlic (wood, or slatted surface…pallets work great!) Then the garlic won't rot. Turning a fan on the garlic can also be helpful. Allow the garlic to stay like this for at least 4 weeks. Once all leaves are dried down to within an inch of the bulb the leaves and roots should be removed, the bulbs should be cleaned and moved to storage.
Recipes that use garlic
Common Problems with growing garlic in zone 9
Thankfully, garlic is a crop with minimal diseases and pests, but there are some things to consider:
Diseases
White Rot-It is a tenacious soil-borne disease that when using a permaculture design is extremely rare.
Other Fungal Diseases-Improper watering or infected soil can cause other fungal issues.
Pests
Nematodes-These tiny roundworms live in the soil and feed on roots and bulbs – they can destroy an entire crop in no time.
Mites-Bulb mites sometimes bother garlic and onions, feeding on stem plates and roots.
How to Grow garlic in zone 9 FAQ
Can plant garlic I get from the grocery store?
We do not recommend using grocery store garlic to grow in your garden! While it MIGHT work, there is a good chance that it will not be the correct type, will not acclimate to the climate you are growing in which can result in never produce a good bulb. Always select seed garlic from a reputable grower, or nursery, that way you will know for sure that it can grow in your garden.
Should I remove garlic scapes?
Remove garlic scapes to improve the bulb formation. Plus, they are delicious in all sorts of recipes!
How do I know when my garlic is ready to harvest?
Once mature and ready for harvest, garlic leaves will start droop and become yellow at the tip.
Once the plants are 3-4 yellow leaves check clove development on one plant.
If You Liked How to Grow Garlic, You May Also Like:
The Ultimate Guide to Garlic Harvest Time
50+ Garlic Scape Recipes You'll Want to Make Tonight
Spring Onion and Garlic Scape Quiche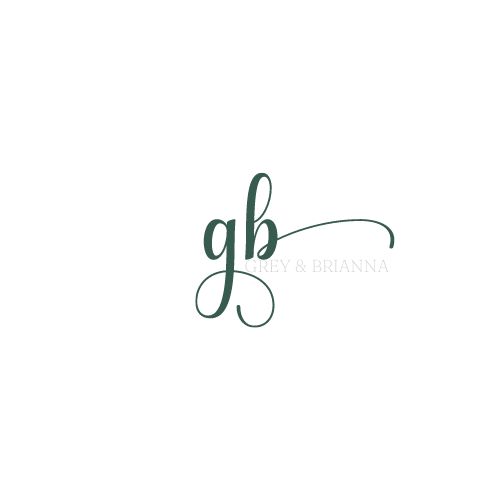 Pin it for later!