Do you have garlic scapes that need using? Try one of these irresistible 50+ garlic scape recipes to use them up!
Whether you've picked up some garlic scapes at the farmer's market or have an abundance from your garden; knowing some great recipes will allow these detectible treats to shine. You are sure to find a recipe that you want to make tonight in this list of over 50 tried and true garlic scape recipes!
These grilled garlic scapes by With Food and Love are brushed are with olive oil and sprinkled with sea salt. A simple, vegan and gluten-free whole garlic scape recipe! Perfect for warm weather cooking!
You'll love this fresh and savory recipe by The Clever Carrot! Garlic scapes with lemon butter can be ready in under 10 minutes!
This flaky biscuit recipe by Grey & Brianna uses sharp cheddar cheese and garlic scapes harvested straight from the garden. It is the perfect savory side for soup and stews.
This recipe by Food 52 is a garlic scape double whammy! Not only does it use scapes for the tempura but the in the aioli. The garlic scape aioli is especially yummy and would make a delicious addition to burgers, sandwiches, and as a dip.
With an herb-y, garlicky flavor, Garlic Scape Garlic Bread by the Art of Natural Living is a delicious side for pasta, chili or soup. Super-easy and perfect for those garden, farmer's market, or CSA scapes!
These garlic scape toasts my Martha Stewart make a delicious side to eggs or a salad. The scapes are sliced thin, and toasts can be made right in the broiler.
These bacon-wrapped garlic scapes by Do It With Bacon make for a gorgeous starter. The bacon brings a savory saltiness, and the garlic scapes a freshness. When combined they are absolutely irresistible!
This garlic Scape focaccia bread by Grey & Brianna is garlicky, fresh, and boasts that delicious Unami flavor! Traditional focaccia takes hours to ferment. This is a quick and easy focaccia bread recipe!
These yummy, scrambled eggs with garlic scapes from Food.com are simple and quick to make. What an easy way to turn classic scrambled eggs into something special for breakfast or brunch!
Garlic scape pesto is a popular way to enjoy garlic scapes but this recipe from NYT cooking is fresh and really showcases the underappreciated garlic scape.
This garlic scape hummus from Oat and Sesame is described as "A super garlicky bonus from your garden! Dip it or spread it for lots of garlic flavor!" It is exactly that full of garlic and full of flavor.
A classic southern side with a twist! These sauteed turnip green and garlic scapes from Food.com are the perfect garden side. They are earthy, GREEN, and delish!
Wondering what to do with garlic scapes? Puree them into a quick and creamy, garlicky bean and garlic scape dip! Just a Little Bit of Bacon has a great dip for a healthy snack or for a party!
This lemony labneh and garlic scape dip from Brooklyn Supper is a wonderfully simple appetizer for warm weather fêtes. Creamy labneh, blended with sautéed garlic scapes, fresh mint leaves, and lemon zest, makes for a vibrant, crowd-pleasing dip
Garlic scapes give you garlic and green all in one package, so where better to use them than in a tangy, garlicky Argentine-style chimichurri sauce from Diversivore? It's perfect with meats, eggs, and plenty of other dishes too.
Garlic scapes shine in this dressing by The First Mess. Mild, green garlic taste and a really pretty, sage green color that looks so fresh. Perfect for salads, and snacking vegetables!
Are you the type that likes to put mayo on everything? If so, this tasty, well-balanced aioli from Simple Seasonal will add a creamy and delicious flavor delight to your next meal!
A quick summer side dish, these grilled garlic scapes garnished with lemon and Parmesan from Earth, Food, and Fire are a delicious addition to any BBQ or cookout.
A quick and clever side dish from Food.com that adds some color to green garlic scapes. The almonds add a nice texture that make this recipe extra special!
This super easy, three ingredient compound butter from The Beard and the Baker, is the perfect addition to whipping up steak at home! This compound butter is also delicious on bread, vegetables, or chicken!
Learn how to make this fancy Spring onion and garlic scape quiche from Grey & Brianna. It will use up those tasty garlic scapes from the garden! Perfect for breakfast or brunch!
Pickled garlic scapes from The Spruce Eats are an easy way to keep the lightly garlicky flavor of these garlic scapes around a little longer. These are easy "refrigerator pickles" which means they require no heat processing, but they must be kept in the fridge.
You've got to try this Grilled Naan Bread with a delicious, Indian-style, Garlic Scape Chutney from Feasting at Home! Easy, step-by step instructions, perfect every time! Full of great flavor!
This flavorful jam from Bernardin Home Canning is great on top of a cream cheese bagel. Use it to add zest to sandwiches of all variety. Garlic-onion jam makes a wonderful glaze on chicken, poultry and meat.
Roasting the scapes with tomatoes and red onion sweetens the alliums' heat and enriches their flavor; toss with pasta, lemon juice, and arugula for a simple summer meal from Saveur.
The red pepper flakes add some heat to this spicy garlic scape spaghetti from O&O Eats. It is sure to please a crowd!
The freshness of the lemon and the garlic scapes make this pasta from Eat to Beat feel light. It would be wonderful with any cut of meat or salad.
A creamy pasta from Garlic Recipes Canada that is fantastic juxtaposed with the fresh green taste of garlic scapes. Serve with crusty bread and a simple green salad for a complete meal!
No need for a box mix. These garlic scape biscuits from She Loves Biscotti make flaky, soft & delicious biscuits every single time from scratch. You won't believe how easy it is!
This is a wonderful stand-alone bread from Mother Earth News. It also is fantastic when paired with garlic scape pesto pasta, a green salad, and meat. This bread also makes lovely croutons for your salads or soups!
Grey & Brianna make a fresh and flavorful chimichurri! Learn how to make this traditional sauce for steak, chicken, or even vegetables!
This garlic scape dressing or vinaigrette from Binky's Culinary Carnival is the perfect addition to your salads and a great quick marinade for beef, chicken or pork.
Inspired by the focaccia from Salt, Fat, Acid, Heat – this Garlic Scape & Spring Onion Focaccia from Wanderings in My Kitchen takes this recipe to the next level! Perfectly savory, crunchy, and soft you'll want to make this on repeat.
This loaf of bread that's crammed full of Cheddar cheese and green onions from Well Fed, Flat Broke has herbs and a whisper of hot sauce. It's wonderful toasted with a bit of butter, and you really could just mindlessly eat a whole loaf!
This silky, vivid soup from The Lemon Apron showcases summer's fleeting scapes. It is garnished with grilled scape flower tops and feta cheese.
This Breakfast recipe from reformation acres is a hash of spring garden offerings like turnips, radishes, onions, and garlic scapes. Add in some fried eggs and you've got yourself a great breakfast!
This garlic scapes stir-fry recipe from The Woks of Life is best if made early in the late spring/early summer season, when the scapes are at their most tender.
Garlic scapes and sausage combine in this garlic scape risotto from Just a Little Bit of Bacon to make a dinner that has lots of yummy, crispy meatiness on one side and tender, mild garlic flavor on the other, all over a base of creamy rice.
This grilled garlic scape potato salad from Gusto TV takes this classic dish to a whole new level! It is comforting and fresh. Guests will be sure to ask about that secret ingredient!
Everybody loves a frittata. This one by Umami Girl is packed with potato, shiitake, capers, and garlic scapes, is especially savory and delicious.
These crispy new potatoes with garlic scapes from Martha Stewart. Are irresistibly good! Make sure not to crowd the pan, to get that crispy on the outside, soft and silky on the inside potato.
This savory pasta salad by The Spruce Eats is a must try for anyone who loves Middle Eastern flavors! It would make a great side or even a vegetarian main course!
Why have garlic bread when you can have Grey & Brianna's GARLIC SCAPE sourdough bread? For all the sourdough lovers, this is a gut healthy and delicious bread that will make you feel like a true artisan baker.
This unconventional combination are everything good about the garden in one meal. This fantastic side from The Tasty Kitchen celebrates the flavors of summer with the earthy beets and fresh garlic scapes.
Make Baked Garlic Scape Fries from Veggiekins Blog for a fun crispy snack with gluten-free bread crumbs and savory seasonings. This is a summery vegan snack or appetizer that's perfect for dipping.
This creamy pasta with chicken and garlic scapes by Tasty Seasons is a hearty and comforting main pasta dish. It is so simple to make, and who doesn't love a creamy pasta dish?
This garlic scape infused olive oil by Confessions of an Overworked Mom, is one of the easiest ways to preserve garlic scapes. You can use the garlic scape infused olive oil to sauté meats and vegetables, to fry eggs, to drizzle on a fresh salad!
This simple, flavorful Oven-Roasted Garlic Scape recipe by The Good-Hearted Woman, takes less than 10 minutes to throw together and makes a fresh, tasty side dish for any spring or summer meal.
Garlic scapes taste like a garlicky scallion and they're absolutely delicious when tossed in olive oil and grilled with zucchini and/or summer squash. This simple side dish by heartbeet kitchen is a great addition to any weeknight meal!
This quick, vibrant, comforting garlic scape pasta by Umami Girl highlights a seasonal favorite with ease. Equally great for a weeknight or dinner party. Ready in 20 minutes.
Fermented garlic scapes by Wild + Whole can then be spooned, all year long, into sauces, soups, dressings, and dips, dolloped onto eggs, and schmeared onto breads. It's a go-to pick me up for anything that needs the lift of garlic, meaning, almost everything.
Related Articles:
The Ultimate Guide to Garlic Harvest Time
Rosemary Garlic Mashed Potatoes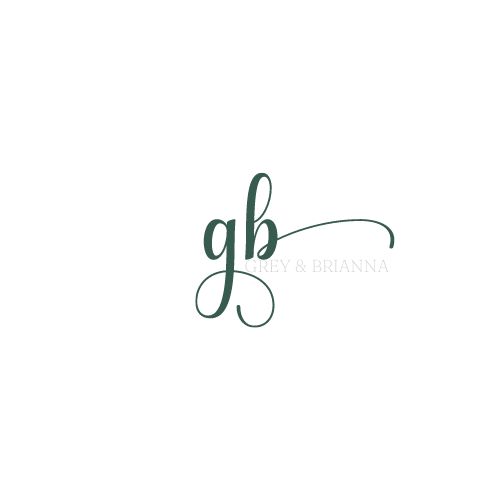 Pin it for Later!