Freeze dried watermelon will keep the flavor of summer fresh all year long. Learn how to freeze dry watermelon.
This post contains affiliate links which means I make a small commission at no extra cost to you. See my full disclosure here.
Watermelon is one of our favorite Summertime treats. There is almost nothing more quintessentially Summer than watermelon. When tons of Watermelon are coming from the garden at once we can only eat so much. That is why I wanted to try to freeze dry it so see how it turned out. I was actually surprised because I didn't have high expectations. I kind of thought that watermelon in the freeze dryer was going to be flop…BUT it tasted just like watermelon candy.
The best part about it, is that it sweetened the flavor, so if a watermelon happened to not be sweet we can always put it into the freeze dryer to salvage what would have otherwise been a not flavorful melon. The texture is light and crispy. We love packing watermelon now out on park days or hikes. Freeze dried watermelon is one of our new favorite healthy snacks!
We found that slicing the watermelon into spears before freeze drying gets the best results because the spears are small enough to freeze dry fast…you could also cut the watermelon into 1 inch cubes as well. Just avoid cutting the melon into large slabs because it takes a long time to freeze dry.
Supplies you'll need to make freeze dried watermelon
Ingredients you'll need
The only ingredient you will need is WATERMELON! Clearly good tasting ripe watermelon will give you the best results. If you have a not so sweet melon the flavors will actually get sweeter, so freeze drying them is a great way to use a not-so-sweet-melon.
How to make freeze dried watermelon
Start cooling down the freeze dryer chamber.
Slice the watermelon into spears about 1 inch by 3 inch.
Put the watermelon spears on the freeze dryer tray in an even layer.
Load the freeze dryer (with the valve shut!).
Press start and let the freeze dryer run for a full cycle (about 24 hours). Since watermelon is juicy it might take a little longer than other types of fruit.
Check the watermelon after the first cycle to see if they are dry. It should be crispy, and break between your fingers when squeezed. If they are not dry, or you are unsure, add a little more dry time.
Once the watermelon is dry, pack them into an airtight container, like a mylar bag or mason jar with an oxygen absorber. (It is important to not let them set out for too long since they will start absorbing the moisture in the air and could spoil.)
Freeze dried watermelon tips
Make even slices. If they aren't perfect it isn't the end of the world, but it is best to get them as close as possible to the same size and thickness so they dry evenly.
Make sure it's completely dry. Before removing the melon from the freeze dryer, be sure to make sure the spears are completely dry and crisp, so they don't mold in storage. They should snap when they are broken. If you aren't sure if they are completely dry, just add a little more dry time.
Place the watermelon on a single layer. Make sure that the watermelon spears are not overlapping when they re loaded into the freeze dryer tray. Overlapping can cause patches of not dried melon.
Commonly asked questions (FAQ)
Can you freeze-dry a watermelon?
Yes! Watermelon can e freeze dried with a home freeze dryer. Once it is freeze dried it is healthy snack that tastes like candy!
Where can I buy freeze dried watermelon?
If you don't have a home freeze dryer and want to purchase freeze dried watermelon, simply grab a bag here for purchase. You will get to experience the all natural watermelon candy flavor without the upfront cost of a freeze dryer!
Is dried watermelon good?
Dehydrated watermelon is not as good as freeze dried watermelon. Freeze dried watermelon holds its shape, is super sweet and takes on an airy crispy texture.
What is the disadvantage of freeze-dried fruit?
There are no disadvantages in our opinion but other people might pay attention the the fact that:
Takes a long time to freeze dry. Every batch in the freeze dryer takes at least 24 hours to process. the fruit needs to be started a day or two in advance before it is ready.
Some dislike the dry, styrofoam texture. Freeze dried food has a distinct texture that some people might not care for.
Airtight containers are required for long-term storage. As soon as the fruit is in the air, it starts to reabsorb the moisture the air. Freeze dried fruits need to be stored in an airtight container right away…especially for long term food storage.
What does dried watermelon taste like?
Freeze dried watermelon tastes like concentrated watermelon. The flavor is intensified because there is no water. This can be good if you have a watermelon that doesn't start very sweet. It will taste more sugary if it is freeze dried. Freeze dried watermelon tastes like light airy watermelon candy!
How can I make freeze dried watermelon powder?
Freeze dried watermelon powder can be made by either taking your already freeze dried watermelon spears and grinding it into a powder. OR it can be pureed before pouring it onto the freeze dryer trays. Blending the watermelon before freeze drying will allow you to make more freeze dried watermelon powder at once. Once the slurry is freeze dried, you simply need to break it up by using a gallon zipper bag and a rolling pin.
Related articles:
Harvest Right Freeze Dryer Review (Extremely Honest)
How to Make Freeze Dried Raspberries
How to Make Freeze Dried Lemons (3 Ways!)
How to Make Freeze Dried Basil + FREE Printable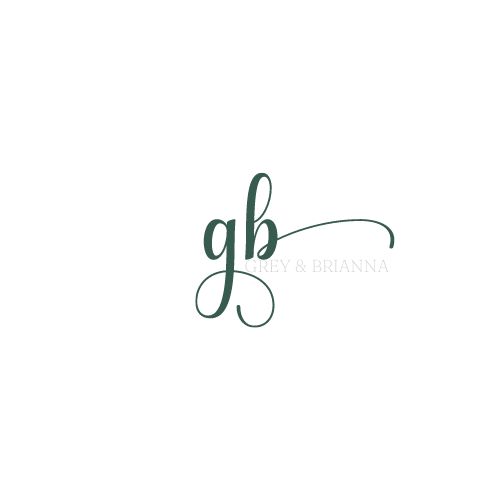 Pin it for later!