Learn how to make freeze dried grapes to to save the harvest and have a healthy snack that lasts a long time in your pantry.
This post contains affiliate links which means I make a small commission at no extra cost to you. See my full disclosure here.
The warm weather is here and that has already got me planning for harvest season. An abundance of grapes typically bless us during those late Summer months. Over the years I have developed many ways that I like to use grapes and not let any go to waste!
We have a super young vineyard here on our homestead but some of the more established grapes in the landscape produce so may pounds of grapes per vine. I wrote an entire post about the the many ways the we preserve them, you can read ALL of how we preserve grapes on our homestead HERE.
Freeze drying is one of the easiest ways that we preserve grapes since the freeze dryer does all the work!
One of the reasons I like freeze dried grapes is because they make perfect snacks to pack for lunches, and they even go great in certain recipes. Freeze drying grapes sweetens them from their fresh version so they are very dessert like.
Below are some of the best practices that we use to get perfect freeze dried grapes every time!
Supplies you'll need to make freeze dried grapes
Ingredients you'll need
The only ingredients you will need is…grapes! You can use any variety of grape, but I recommend you use a seedless variety.
How to make freeze dried grapes
Start cooling down the freeze dryer chamber.
Slice the grapes in half if they are large. Whole grapes will freeze dry, it will just take much longer.
Put the grapes on the freeze dryer tray in an even layer.
Load the freeze dryer (with the valve shut!).
Press start and let the freeze dryer run for a full cycle (about 24 hours). Since the grapes have a skin they might take a little longer than other types of fruit.
Check the grapes after the first cycle to see if they are dry. They should be crispy, and break between your fingers when squeezed. If they are not dry, or you are unsure, add a little more dry time. 
Once the grapes are dry, pack them into an airtight container, like a mylar bag or mason jar with an oxygen absorber. (It is important to not let them set out for too long since they will start absorbing the moisture in the air and could spoil.)
Freeze dried grapes tips
Make sure they are completely dry. Before removing the grapes from the freeze dryer, be sure they are completely dry and crisp, so they don't mold in storage. They should snap when they are broken. If you aren't sure if they are completely dry, just add a little more dry time. 
Place the grapes on a single layer. Make sure that the grapes are not overlapping when they're loaded into the freeze dryer tray.
Pack them in an airtight container. Immediately before they have time absorb the moisture in the air, get them into a freezer bag, mylar bag, or mason jar with an oxygen absorber.
Grapes need lots of dry time. We found that grapes take a bit longer than other types of fruit that we have done, they needed a good deal of dry time for us.
Use less sweet grapes. Grapes that don't taste great when fresh will taste sweeter when freeze dried, so it is a ways to enjoy grapes that you otherwise wouldn't.
Cut the grapes in half. You can leave grapes whole especially if they are small (sometimes we leave our homegrown grapes whole because they tend to be smaller) but cutting them in half will shorten the dry time.
Frequently Asked Questions (FAQ)
Are freeze dried grapes good?
Yes! Freeze dried grapes are super sweet since all of the moisture is pulled out of them. If stored the right way, freeze dried grapes can last up to 25 years! They make great snacks all not their own without rehydrating. They are super easy to pack on days away from home.
What do freeze dried grapes taste like?
They have a distinctive "grape-y" flavor that is delicious! The texture is light and airy like most freeze dried food and they are super sweet. They pair well with cheese for a wholesome snack, or any other food that regular grapes taste like.
Can you rehydrate freeze dried grapes?
Yes. Freeze dried grapes can be rehydrated by adding back the moisture to your desired consistency. Keep in mind though, that grapes will not maintain that crispness you might expect from fresh grapes.
What is the best way to freeze dry grapes?
The best way to make freeze dried grapes is to use a home freeze dryer, cut the grapes in half and lay them out on the freeze dryer tray in a single layer.
Are freeze dried grapes chewy?
Freeze dried grapes have a much crispier, crunchier texture than food that is simply dehydrated. Dried fruit, for example, tends to be chewy and sweet because it is still holds about a third of its original water content. Freeze dried grapes have all the moisture taken out so they are crispy. If your freeze dried grapes are chewy, it means that they need more dry time.
How should I store freeze dried fruit?
Freeze dried needs to be stored in an airtight container so it they do not reabsorb moisture from the air. You can store freeze dried fruit in a freezer bag, mylar bag, or even a simple mason jar. If you want it to last longer add an oxygen absorber.
Related Articles:
How to Make Freeze Dried Watermelon
Harvest Right Freeze Dryer Review (Extremely Honest)
How to Make Freeze Dried Raspberries
How to Make Freeze Dried Lemons (3 Ways!)
How to Make Freeze Dried Basil + FREE Printable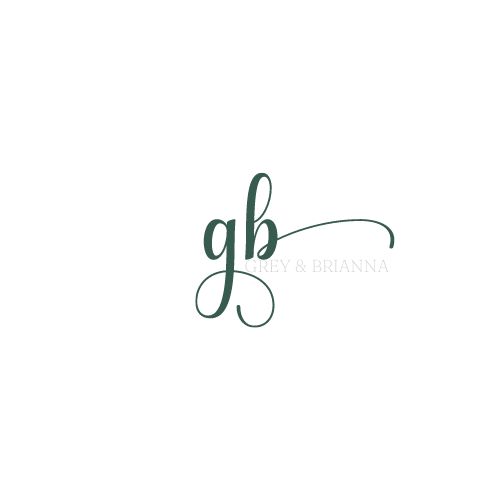 Pin it for later: