Learn how to prepare for a lambing season on the homestead. This step by step guide will help you have success year after year.
This post contains affiliate links which means I make a small commission at no extra cost to you. See my full disclosure here.
Lambing season on the homestead is an exciting time and the signal that Spring is approaching! Around the new year we start prepping for lambing season by checking the store room and upping the nutrition of our breeding ewes. By February, we are keeping a watchful eye to look for signs of labor.
Lambing season overlaps with other happenings like the arrival of new chicks, Spring garden planting, and keeping on our homeschooling efforts. By preparing ahead of time having a successful lambing season goes easier. This guide will equip you with the tools and tips you need to have a great lambing season this Spring!
Lambing Season Prep on the Homestead
Right around Christmas time we sort out the ewes that are closest to giving birth since they will require a little more feed and attention. On a small scale this can be done by physical examination. On a larger scale you might need to depend on breeding dates and good record keeping. Separating them from the other sheep gives them a safe and uninterrupted place to give birth. Always put at least two ewes together, never separate a ewe by herself which would cause her distress.
How to Prepare the Ewes
About six weeks before birth, ewes should have increased nutrition to handle the demands of growing a lamb and the birthing process. This will help ewes optimize milk production and maintain body condition. Providing a little extra grain or hay will get the lambs off to a great start and keeps ewes in optimal condition before and after lambing.
Shear away any long wool around the rear of the sheep. This is called crutching. This will provide a cleaner environment for lambing.
If needed trim the ewes feet
Clean out the barn, stall, or pen and supply with fresh bedding. This will need to be maintained throughout lambing season.
Lambing Equipment and Supplies
After the ewes are taken care of, it is time to turn your attention to the preparing for the supplies.
Heat lambs, bulbs, and extension cords. You might already have these on hand, but it is a good time to locate them and/or buy them to have ready.
Clean 5 gallon buckets. This will come in handy for washing, assisting, and transporting water easily.
7% Iodine. This is used to disinfect superficial wounds, cuts, abrasions, insect bites and minor bruises. Overall to keep a clean environment for the ewes and lambs.
Plastic sleeves and disposable gloves. You should never reach your bare hand into a ewe who needs help. Keep these inexpensive disposable gloves in hand.
O.B. Lube. This is only needed for assisting a struggling ewe.
Livestock bottle. If a mother rejects a lamb or you end up with an orphaned lamb, you will need to quickly supply colostrum and milk replacer. It is best to have a bottle on hand.
Lamb milk replacer and colostrum replacer. In the event of having a bottle lamb, you'll need to provide external nutrition.
Ewe lambing signs and birth
A swollen vulva. depending on how much wool your ewe has, this may be hard to see. Changes in the vulva area are her way of getting ready for the birth. 
Udder development. In the weeks leading up to birth, the ewe will have an udder that seems to be more prominent as the days passes. 
Ewe is laying down but not chewing cud. This could be a small hint that birth is a few days away.
She separates herself from the flock. Typically this happens when birth is imminent. Sheep thrive on being with friends. When an ewe separates herself, it usually means she is ready to lamb.
For a complete guide on what do expect when sheep give birth, read this article here.
Lambing season helpful hints
Be in the habit of checking the sheep barn in the morning to check on the status of the pregnant ewes.
Avoid wearing perfumes around a newborn lamb because strong external scents could cause a ewe to reject her lamb.
Mixing the smell of one newborn lamb to another will cause the ewe to reject her own lamb. Use the plastic gloves or wash hands in between.
Get a newborn lamb breathing quickly by sticking a small piece of straw up its nose. This helps to clear the airway and makes the lamb sneeze. Always wipe away excess mucous or membranes first.
Observe the lamb to make sure it is getting colostrum within the first 15 minutes.
When attempting to get the newborn lamb to nurse, tickle the lamb under the tail. This stimulates suckling.
Before putting a ewe into the lambing pens, make sure they are cleaned out and freshly bedded.
If a ewe won't allow a newborn lamb to nurse, tie the ewe up with a halter and help the lambs nurse. A head gate can also be used to restrain the ewe so the lambs can nurse.
Handling a lamb or sheep death
Unfortunately death happens on the homestead at times. If you have lost a ewe or lamb during lambing season, quickly separate it from the flock. Unfortunately, lamb death may occur during the sheep birthing process. If an ewe has a dead lamb, dispose of the lambs and any birthing fluids properly to prevent disease and deter predators. It is always good practice to wear disposable gloves or sleeves when handling dead lambs.
What to do with a rejected lamb
A rejected lamb can take a lot of resources to raise. If you do not have the time or ability to raise a bummer lamb it can be sold at a reasonable price to someone who will.
Lambing Season Frequently Asked Questions (FAQ)
When is lambing season?
Sheep typically give birth between the months of February and May.
What is the meaning of lambing?
The official definition of lambing is the "birth of lambs. Or, the shepherd's work of tending the ewes and newborn lambs at this time."
How many times a year is lambing?
Most breeds of sheep only come into season once every year, so each animal is only likely to produce one to two lambs during each year.
What time of year do lambs get slaughtered?
Most lambs are slaughtered when they are 8-12 months old.
What are the first signs of lambing?
About 10 days before the ewe will lamb, the teats begin to look and feel firm. Between then and lambing, the vulva will slacken and become slightly swollen. In the last hours before lambing, many ewes will separate from the flock. For more information of what to expect when sheep give birth read this article.
What are lambing licks?
Lambing lick is a supplement of complete protein, energy, and trace minerals for pregnant ewes.
Why do sheep reject their babies at birth?
Sheep can reject a lamb for a variety of reasons. Typically seen in unexperienced first time mothers or of experienced ewes that a sense one of the lambs are weaker. Rejection is typically more common around multiples.
Related Articles:
How to Care for a Bummer Lamb Properly
What to do When Sheep Give Birth
101 Homesteading Books You Need at Home
100 of the Best Homesteading Quotes
Ideas for What to Have on a Homestead | Homestead Planning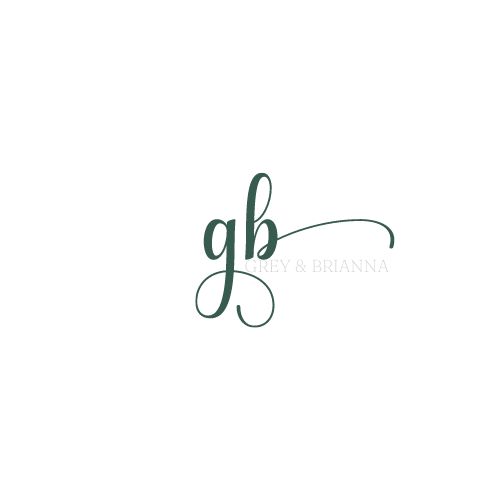 Pin it for Later!